Charles "Chuck" Gray
Charles "Chuck" Gray was born in the United-States. Chuck and his wife Judy founded Studio Six in 1969. At first, they moved from Ottawa to Montreal and they started looking for recording spaces and finally settled on a large space on the 5th floor of 1180 St-Antoine Street.
Studio Six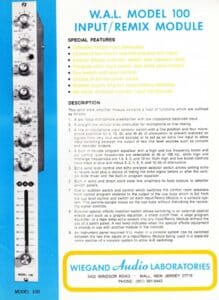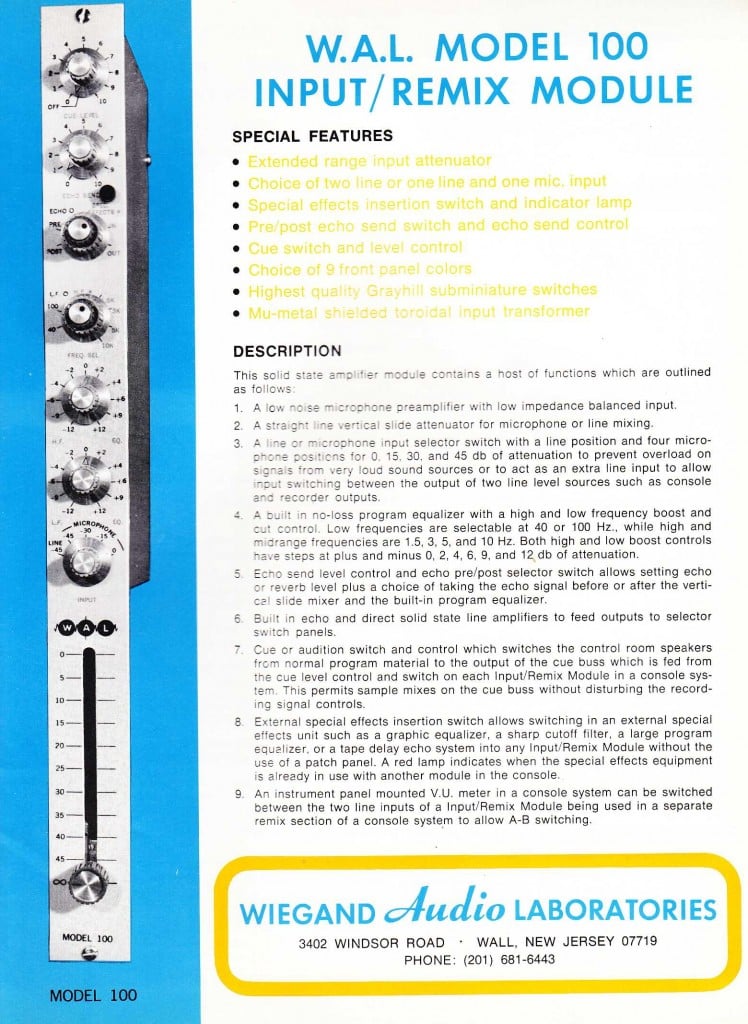 The original recording gear was very simple consisting of two Gatley mixers and a couple of tape recorders.
It was the first console with "channel strips". It was not a good console. My first job was to fix the problems, I even changed the design of the EQ which didn't work. By the way, here is an announcement for this console. – Quentin Meek
There was a large studio (recording room) and a good-sized control room. In 1969 using his small set up with the Gatley mixers Chuck Gray recorded albums for many country artists like Willie Lamothe , Bobby Haché, as well as a host of rock and pop bands. Eventually, the studio would purchase an automated Neve recording console (1972) and move into the world with a MCI 24-track recording machine (1974). Numerous album projects by young Quebec bands of the 70s were recorded there.
One of the songs that helped draw attention to the studio was on the 1972 album Octobre by the group Octobre. The album was produced by Bill Hill and recorded and mixed by Chuck Gray and included the song "La maudite machine". Octobre would return to record two other albums at the studio, both recorded, mixed and co-produced by Quentin Meek. 1973's Les Nouvelles Terres and Survivance that was released in 1978.
There are a couple of interesting technical notes about two of the Les Séguins albums. The album "Récolte de Rêve" was mixed using a mix automation program that was built into Studio Six's Neve console. The automation computer, one of the earliest of the industry, came from an Olive console and had been adapted to the Neve console. Olive consoles were designed and built in Montreal and were very advanced technically. The Olive mix automation hardware and software was one of the first available worldwide.
In 1976, the studio moved to the site on McGill College vacated by Tempo. In the 80s, Mr. Grey sold the business to Guy Trépanier of Groupe Concept Musique and returned to the US. The building was later demolished to make way for the widening of McGill College.
Among the engineers that worked at Studio Six are Nelson Vipond, Ian Terry, Michael Delany and Quentin Meek.